The following article is dedicated to the memory of Anthony. M. Robins (Tony) G3SVT, a founder member of H.A.R.E.S.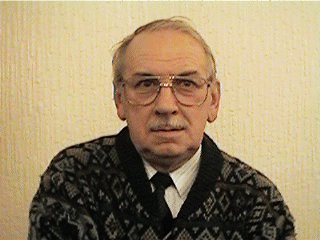 HINCKLEY AMATEUR RADIO AND ELECTRONICS SOCIETY

AN INTRODUCTION TO AMATEUR RADIO

THE AMATEUR RADIO SERVICE

offers an unlimited opportunity for licensed persons to make radio transmissions world wide, including the use of outer space, to communicate with other fellow amateurs, and occasionally to help other official services with communications during national emergencies and disasters.

WHAT IS AMATEUR RADIO ?

It is essentially a hobby of communication that needs to be encouraged, for in this era of the Internet and other digital data systems, although complementary, there is often little opportunity for man to "speak to" his fellow man around the world.

Mankind has erected many artificial barriers that turn nation against nation, man against man, woman against woman, child against child. Within Amateur Radio there are no barriers or discrimination, irrespective of nationality, colour, or creed. Amateurs talk to amateurs; they talk radio and other subjects, they communicate. Many have built their own equipment.

So many developments have evolved during the 20th century from the coherer to crystal sets and valves to transistors and integrated circuits (Chips) and there are still many more changes to come. The future ahead is exciting, particularly with new techniques in digital and space communication. The new international space station that's under construction at present will contain an Amateur Radio Station.

WHO ARE RADIO AMATEURS ?

Any one of any age, people from all walks of life, those with an enquiring mind into all things of an electrical nature who get bitten by the "wireless bug" and the generation and propagation of radio waves into the worlds' ionosphere.

HOW & WHY IT WORKS

It's not magic, no sleight of hand, just science! The Science of the Sun, the Earth and the Earth's atmosphere....A Science that is so basic to radio and the more one understands it, the better one's chances are of using it to communicate successfully around the world.

''Of all the gaseous layers in our atmosphere, the ionosphere exerts the maximum influence on radio waves because it contains electrically charged, or "ionised", particles that are capable of deflecting radio waves all around the world''.

BRIEF HISTORY.

Towards the end of the nineteenth century, following on from theories proposed by James Clerk Maxwell and others, enabled Sir Oliver Lodge (during 1896), (who at the time was First Principal of Birmingham University), to become the first person in the world to actually transmit a low power wireless signal, albeit of limited range, but Guglielmo Marconi who had worked with Lodge and later with Sir William Preece, Chief engineer at the Post Office, subsequently purchased the patents, developed the technology further, then on the 14th of May 1897 he successfully transmitted long wave signals over a mean distance of about Ten miles from Lavernock Point on the south coast of Wales across the Bristol Channel to a receiving station located at Brean Down in Somerset, so validating his adaptation of other scientists inventions. By bringing his system to the public he became the first person in England to publicly demonstrate for commercial reasons the phenomena that was to become of considerable importance to all those interested in communication by "Wireless" or "Radio"as it was later called. He subsequently formed the now famous Marconiphone Company and in 1901 sent signals across the Atlantic. He shared the Nobel Prize for physics in 1909.

The first recorded non professional amateur radio station in the world was that of Lt.M.J.C.Dennis of London in 1898 who having heard of the experiments performed by Marconi, set up his own station at Woolwich Arsenal and now a century later, millions of people world wide make use of the ionosphere to do exactly the same as he did.

IF YOU ARE INTERESTED IN THE SUBJECT LOCALLY

The Hinckley Amateur Radio & Electronics Society meet every Thursday evening at the Hinckley Sea Cadets Headquarters, TS Amazon, rear of the Wharf Inn, Coventry Road, Hinckley, LE10 0NQ. The entrance is between the SIMLA restaurant and the Wharf Inn on Coventry Road, Hinckley. Meetings commence at 19.30 and any 'Hams' are more than welcome. H.A.R.E.S. is also a recognised training and examination centre for the Foundation, Intermediate and Advanced Licences. See our TRAINING page for details. Visitors are always welcome.

Issue No. 7 Originally compiled by Anthony.M.Robins G3SVT for the WWW.HARES.ORG.UK Web Site Promotion and Newsletter production team. December 2000 with a minor updating in 2003 and 2018..